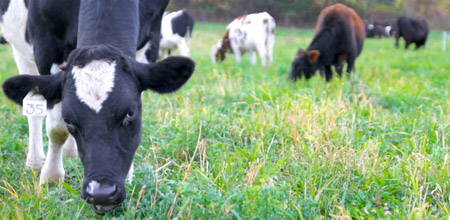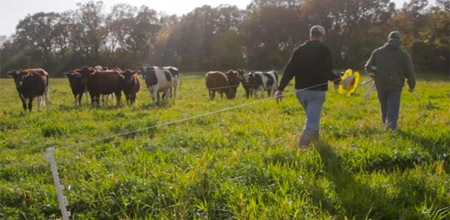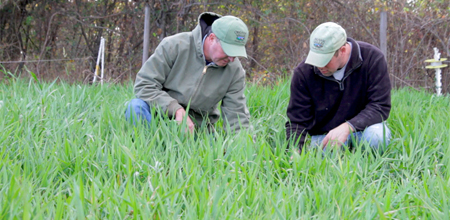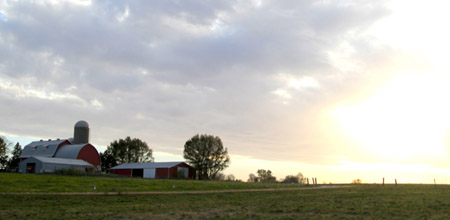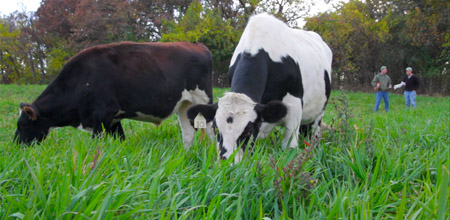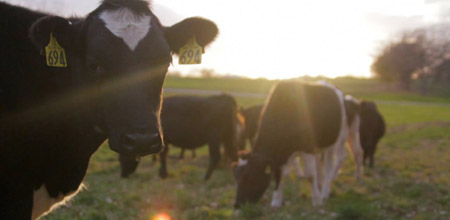 We are one of the pioneers in dairy grazing in Southeast Wisconsin and the first to introduce the concept of grass-fed and grass-finished beef to this part of the state. Krusen Grass Farms is a 470-acre Grass Farm in Southeast Wisconsin. We are Certified Organic and have farmed our land organically since 1990. We are a proud member-owner of Organic Valley. Until the fall of 2014 we milked 130 cows which we grazed on intensively managed pastures. We still raise young stock and produce meat and hay.
We strive to form relationships with customers in order to make our food system more local, safe, secure and transparent. You might appreciate knowing where your food comes from and we gain satisfaction by enhancing your quality of life through our work. We believe we are making a positive contribution to improve the most precious resource for all of us, our soil. Organic farming, working with nature instead of fighting it, brings health to the planet, all its living beings and humankind.
We host numerous tours every year for local schools and customers, producers and groups from around the globe. Altfrid speaks frequently on issues around dairy grazing and organic management. More recently he took up work for the Dairy Grazing Apprenticeship Program (DGA) and started consulting in dairy grazing, organic management and improving on-farm profitability.